A DEVELOPMENT OPPORTUNITY FOR INTERNATIONAL DEVELOPERS & INVESTORS
A MASTER PLAN DEVELOPMENT IN THE SOUTH PACIFIC REGION
This is a Master Plan development featuring a unique blend of land-use that encompasses primarily, hotels and resorts, residential accommodation, civic spaces and a wide variety of ancillary facilities, and once fully realized, would become a sustainable hub. 
AN INTEGRATED RESIDENTIAL, COMMERCIAL & RESORT DEVELOPMENT PROJECT PROJECTED TO BECOME THE GEM OF THE SOUTH PACIFIC REGION.
The subject site consists of two(2) main parcels of land, Free Hold and Crown land. The Free Hold land is of over approx. 55.4 ha and the surrounding Government owned Crown land adjacent to the sea is of an approx. 151.1 ha, a total of 206.5 ha.
Introduction
The site is perfectly positioned adjoining the waterfront and centrally located between a city and an international airport.
The developments primary objective is to provide a mix housing niche and is favourably located allowing the opportunity for ancillary developments such as waterfront resorts and hotels, shopping centre, etc.
This unique mix of land use will not only benefit the future residence but also the current occupants in the surrounding areas as well as the outer laying areas too, and attract overseas permanent and visiting residents. It shall provide needed facilities not currently available, recreational facilities not currently available, lifestyle opportunities and promotion of a better standard of living.
The Master Plan proposal comprises of 15 different precincts or zonings. As listed:
01.  Exotic Fifteen State Tourist Zone  MORE INFO
02.  Mangrove Adventure Park
03.  Tourist Reception Centre & Wharf
04.  Hotels & Resorts
05.  International Finance & International Convention & Exhibition Centres
06.  Trade Centre
07.  Shopping Park
08.  Residential Villas
09.  Residential Flats/Apartments
10. General Sports Base
11. General Hospital
12. School (all-in-one campus & kindergarten)
13. Sales Exhibition Centre
14. Comprehensive Management Centre
15. Park & Other Supporting Facilities.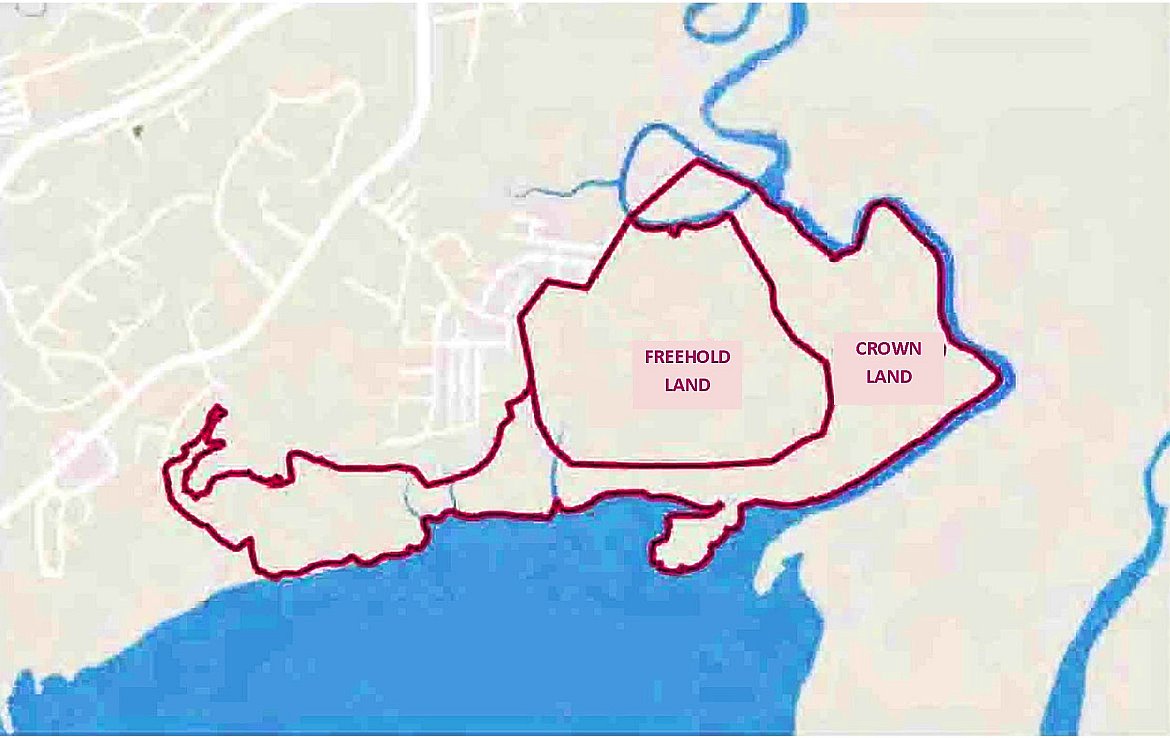 MASTER PLAN AERIAL VIEW
Zones & Precincts
Zone & Precinct List
MASTER PLAN SCHEME
MASTER PLAN SCHEME LIST